October 16, 2022
Coober Pedy Opal Mining. Four gruelling days end in last minute find of BIG Olympic GEMS!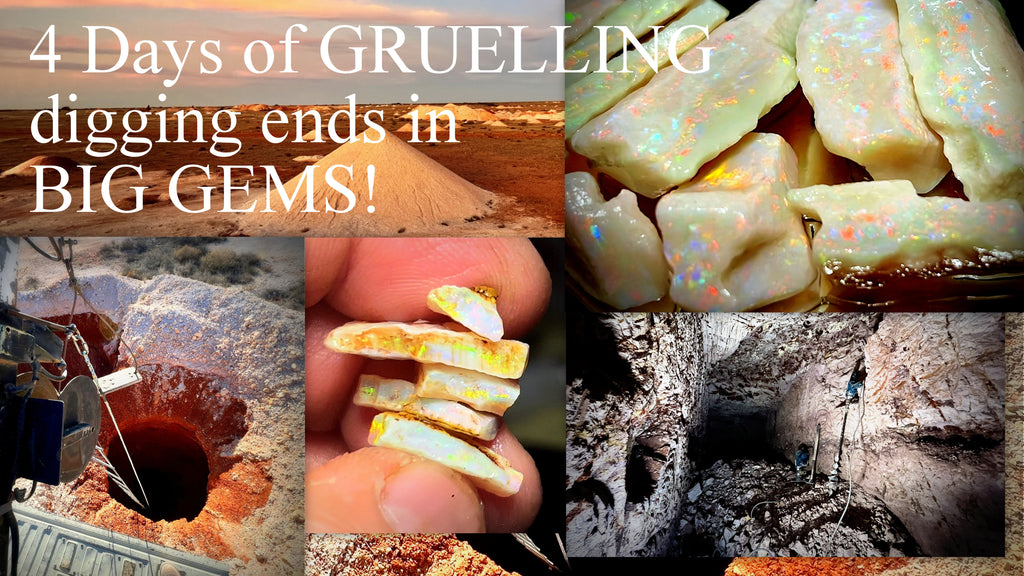 Day one, fly to Coobs and get out to Dead Horse for a quick 4 inch drill after an old friend
who found 30 years ago, no joy.
Day two, head to Donna's Rush to chase potch, and more potch, with a few small but pleasant surprises, enough to warrant another day.

Day three, continue chasing bloody potch with the jackpick and drill, my arms feel as though they're about to spontaneously detach, a few lovely but small gems to show for it.

On the fourth and final day, extremely fatigued from manual digging (I'm not exactly 'work hard' these days) and only a few possible hours to find something worthwhile, I head down an old haunt on Olympic where I knew the slide produced good colour decades ago.

The drives in the first shaft are only 40 feet long, blasted shut to the top level, I ascend and devour an amazing, if cool CK's Bakery steak and mushroom pie.
This is it, my last flourish of energy before heading back to Adelaide early day five..
Well what do you know.. BIG GEMS!
Watch the full adventure HERE: