August 12, 2022
Early July 2022, No opal, injured and a bit aimless, somehow manage to get some nice colour!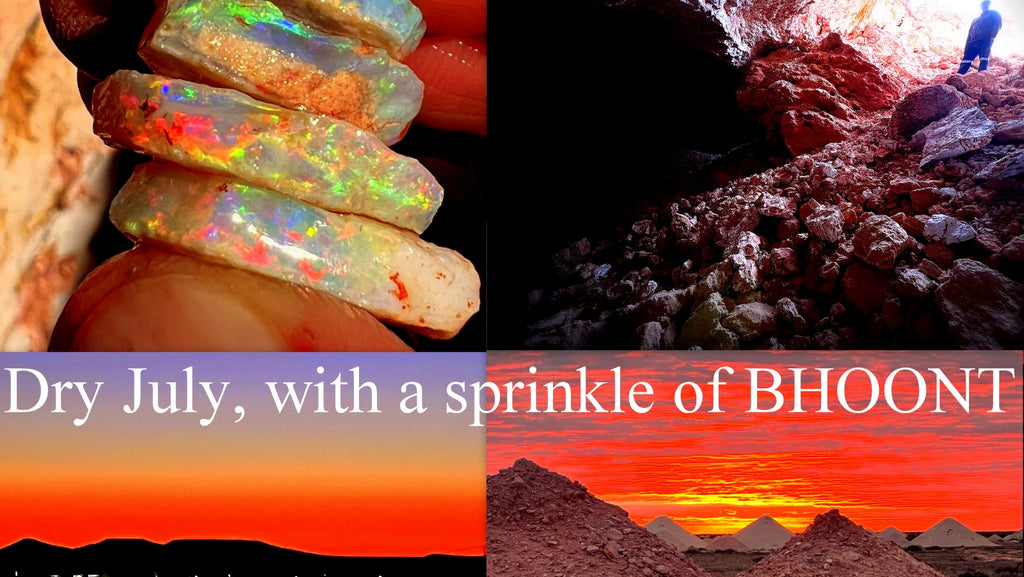 It's early July 2022, the Grace Opal brothers venture up to God's country to see what we can achieve in our quest to find enough opal to retire and go opal mining / gardening and fishing (when it's 45c in the desert).
Not looking good the first day as I severely injured my hip and could barely walk for two days. Thankfully I came good enough to join Shannon on a few reconnaissance adventures to see if we could use a 6 foot diameter shaft in a neighboring claim to let the machine down. Turns out it was too far away with too much dirt in the way to be economically preferable to having a shaft reamed, which we will hopefully have done next trip. 
A brand new claim and newly sparked hope via all of our (probably vain) imaginings of where all the opal will be, we are stoked to forge ahead with the (almost) impossible quest to conquer the dragon of that once in a lifetime, precious opal motherlode. 
In the absence of any opal from our own meagre attempts at digging this trip, we managed to buy a couple of small parcels to keep the business ticking over, see some of the small but super high quality rubs at the end of the video.