September 17, 2021
Gold Gem and Treasure article "Pillarbashing in Mintabie" by World Class Opal Circa 1999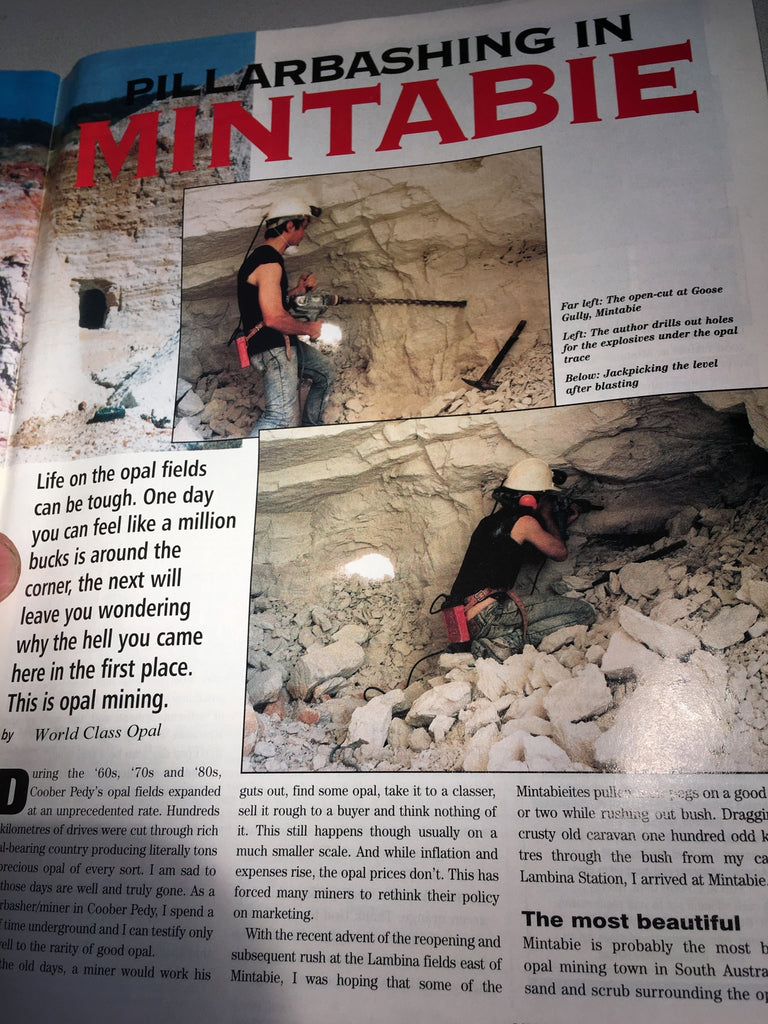 An old World Class Opal article from back in the day detailing an adventure to Mintabie, note the blasting, subsequent seam and resultant fine jewelry set ready for sale. 
We have been at this a while! 
Drilling and blasting underneath the opal level and subsequent jackpicking down of the opal level. Circa 1999.
The 'kingstone' I cut this stone into a nice larger oval and two smaller ones, then had them set into solid 18k gold as a pendant and earring set. 
The photos are pretty bad as I only had an analogue SLR camera but was happy to have documented the process!
Sadly both Australian federal and state Liberal governments have shut the township of Mintabie meaning this opal field, and the opportunities it afforded to adventurous, entrepreneurial pioneers and indeed the local indigenous people, is now virtually abandoned.