November 24, 2021
Mining and cutting a 35K super gem crystal Belemnite Pipe.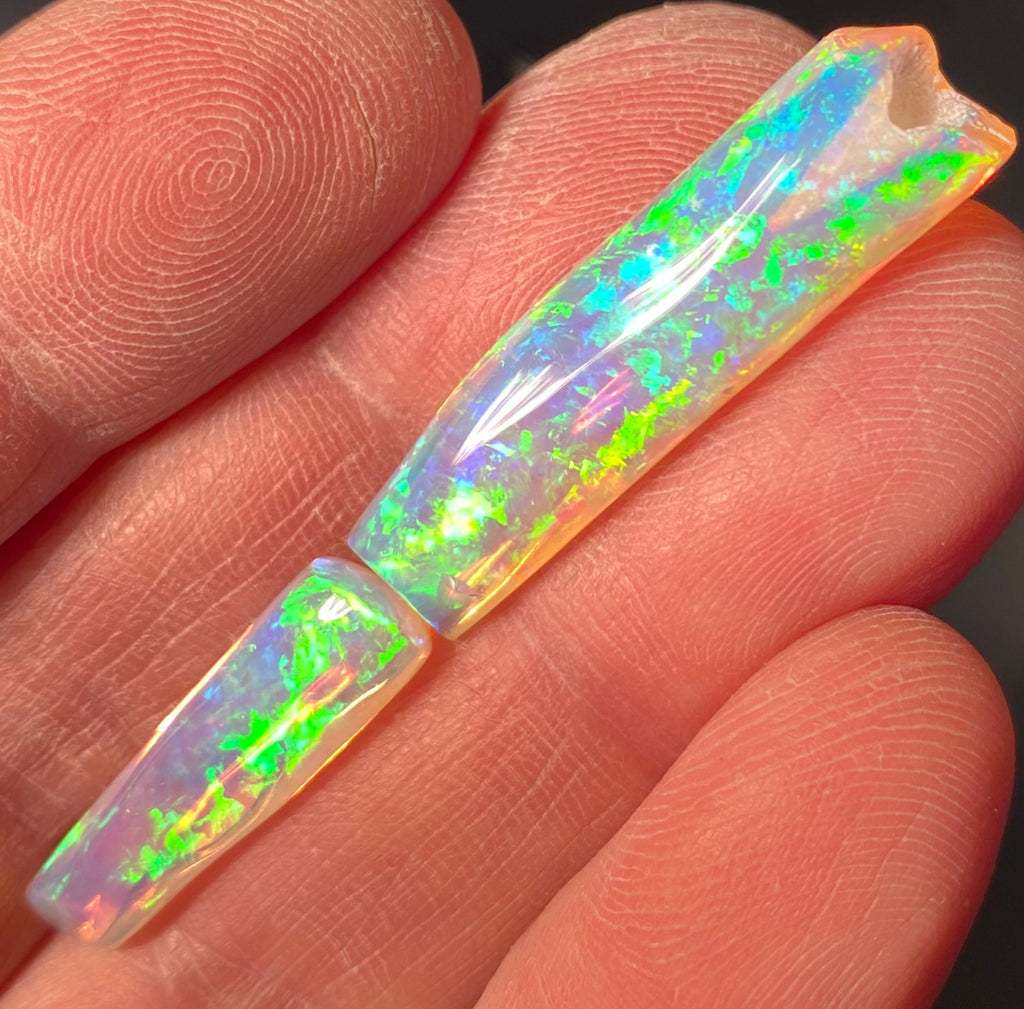 In early December 2020, our mining company was prospecting on the Donna's Rush opal field about 50 kilometres north of Coober Pedy Australia. 
Donna's Rush is a field named in honor of John and Yoka Dunstan's late daughter. I knew her a little personally and can attest to what an amazing person she was, she certainly brightened the day of anyone she interacted with and is very much missed by all who knew her, not least her family. 
So with that in mind, it is fitting that some of the most beautiful opal we have ever found has been from the relatively small field of Donna's Rush.
This particular day we winched into a mine that had been dug recently with a tunelling machine with little trace left behind. I tried out a battery powered drill we spent over a thousand dollars trying to see if it was feasible, you can see in the video the small holes it made before the battery overloaded and cut out. Turns out it's too soon for that tech, we will have to stick with 240 volts and elbow grease for the time being. 
 Just as we had almost finished checking the entire claim, i found some small 'feeders' of trace in a patch of beautiful opal level (the chocolatey weathered sandstone around the opal in the video), and as I was cutting them out, it was very fortunate that a few crumbly chips fell away from the pipe, exposing the end as seen in the video. This piece will be for sale at our mining companies accounts following: 
Graceopal Store (opalauctions.com)