Brilliant Green Fire Australian Opal Pendant & Stud Set Gem Gifts 12.45ct J15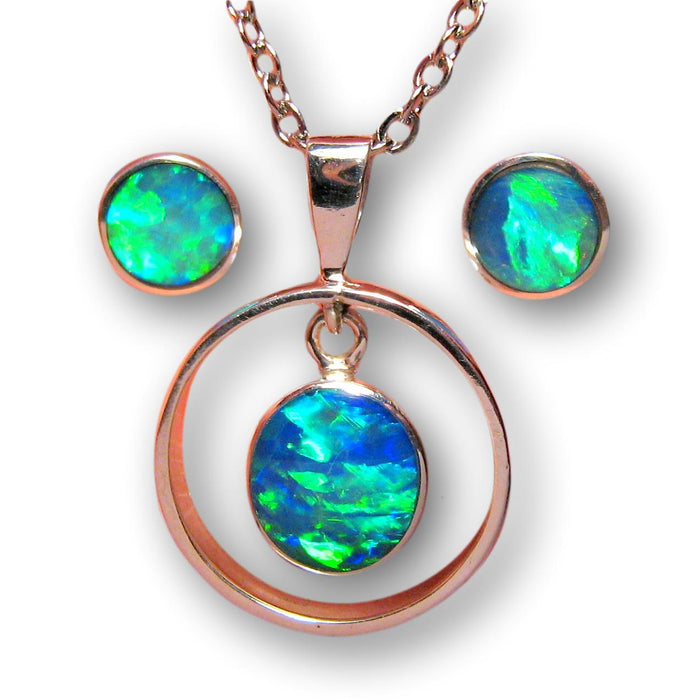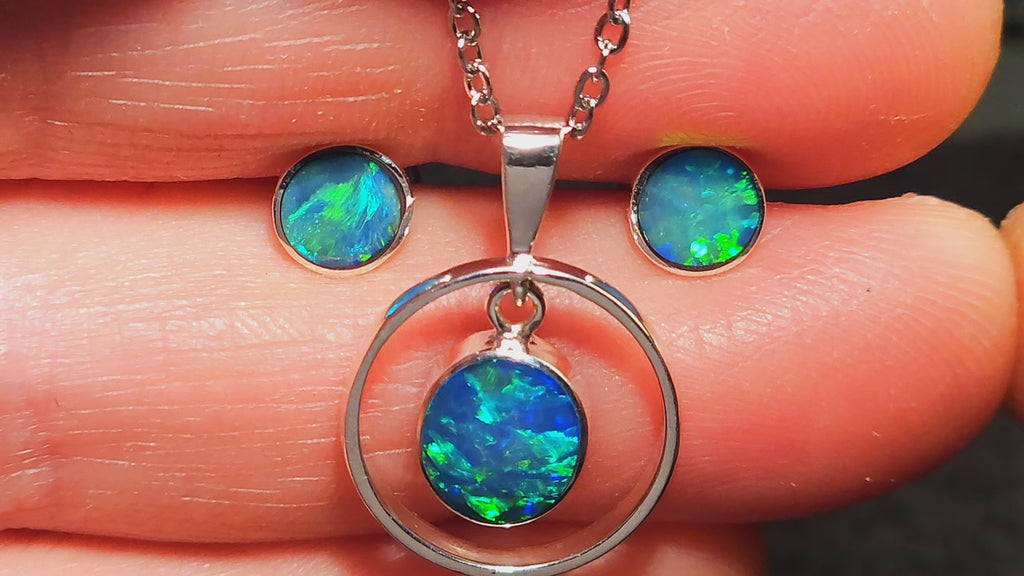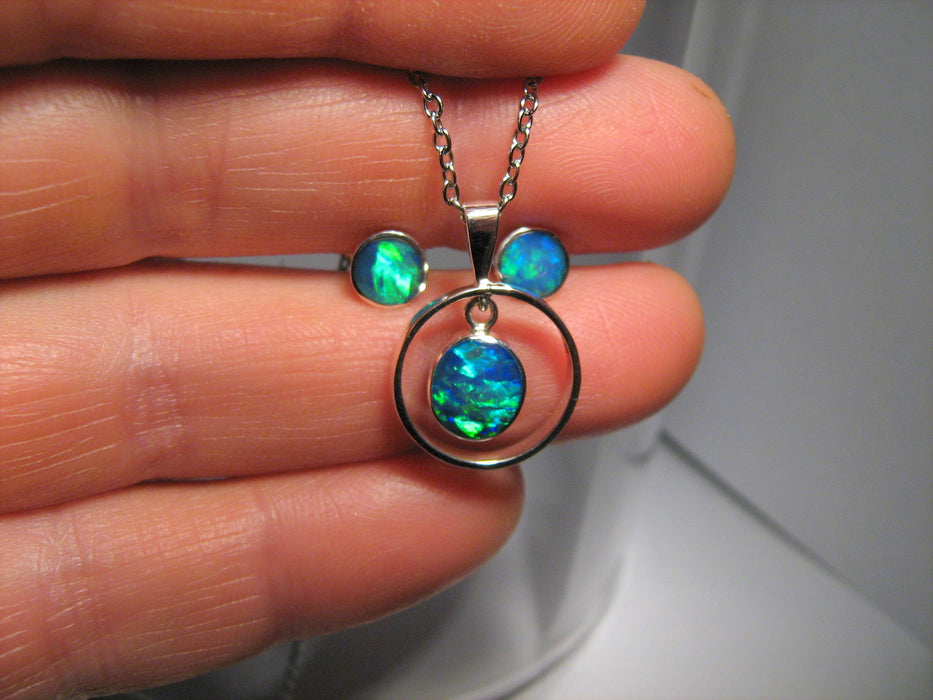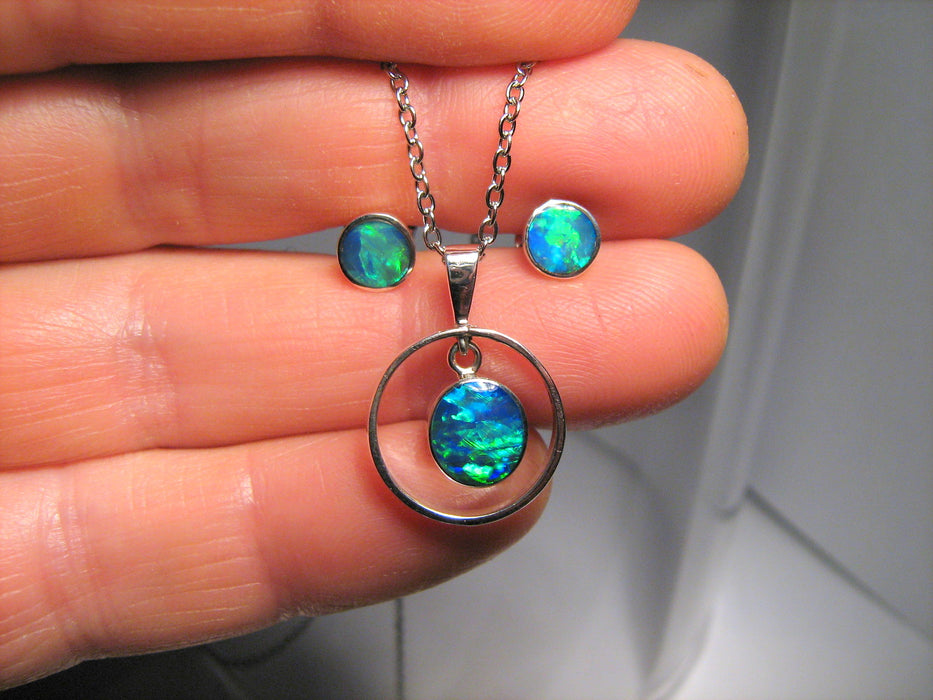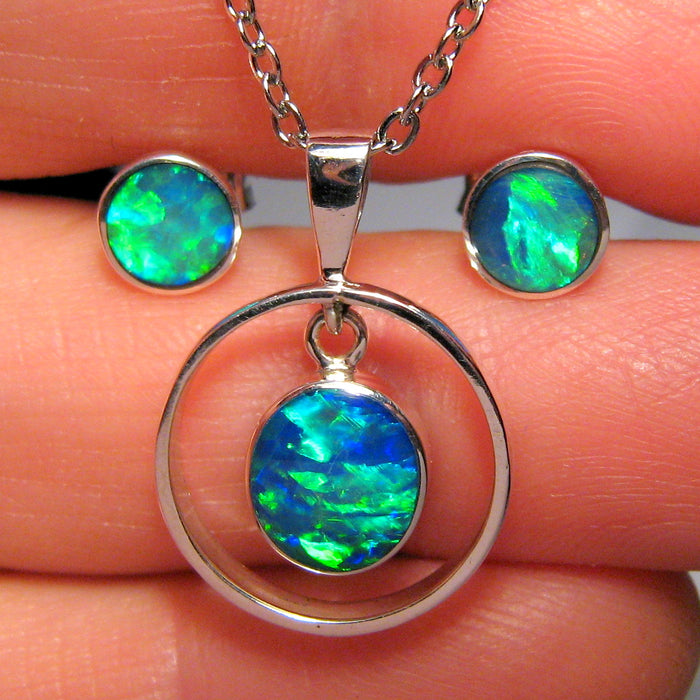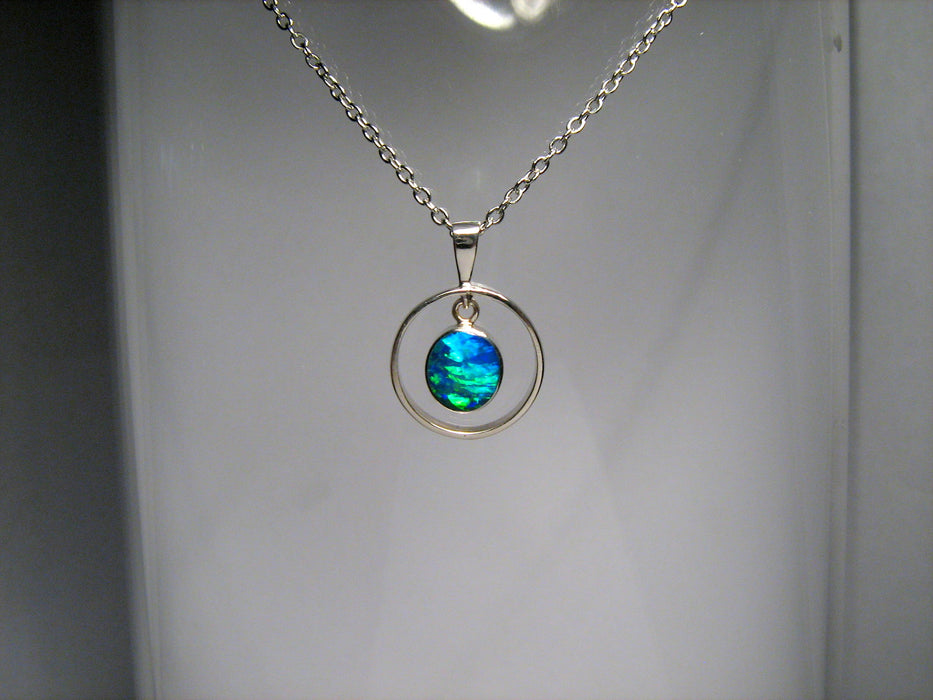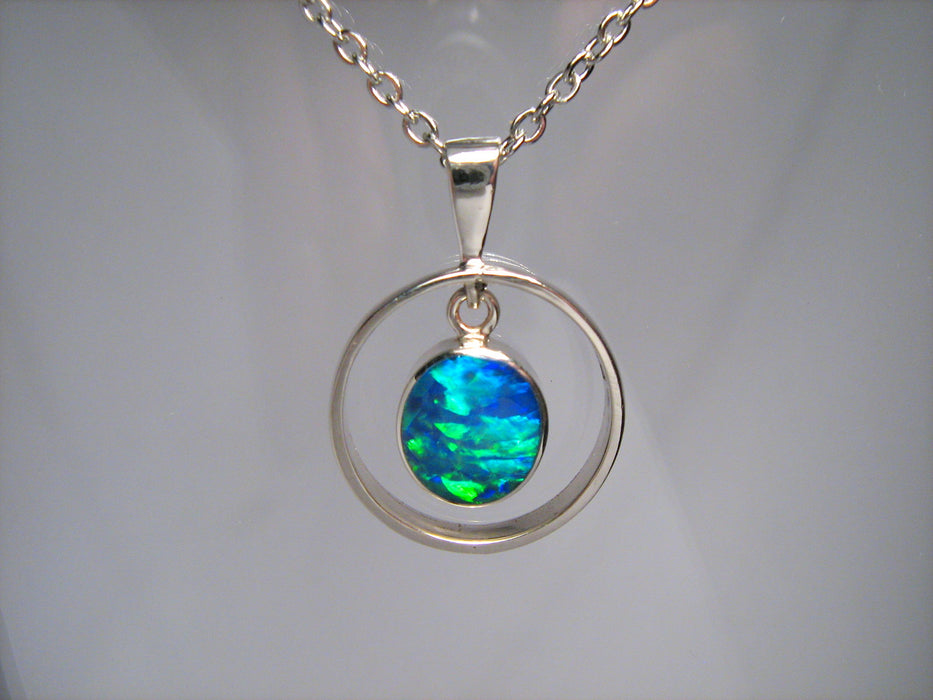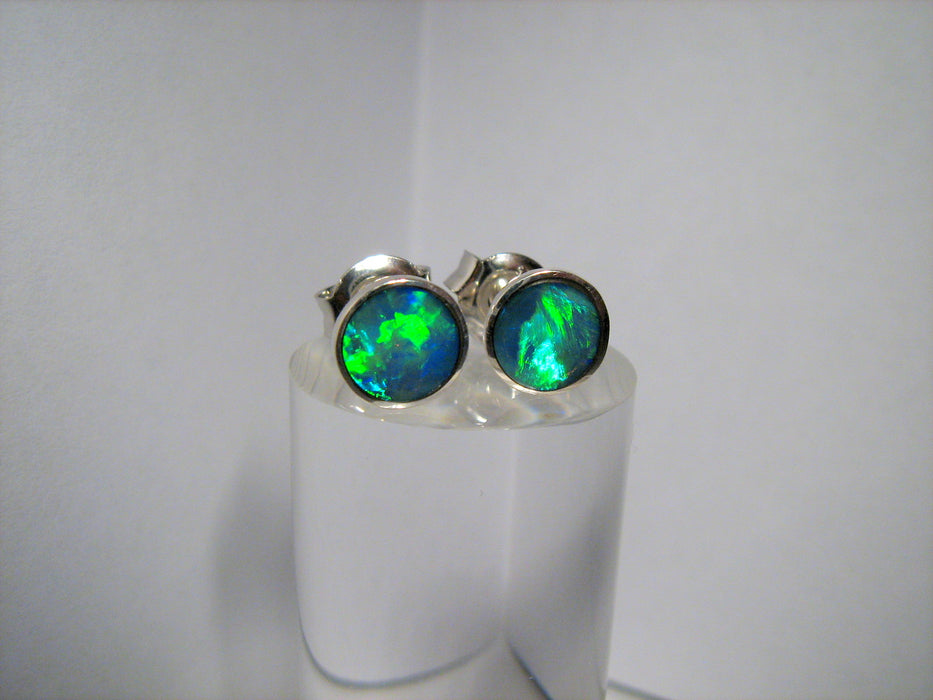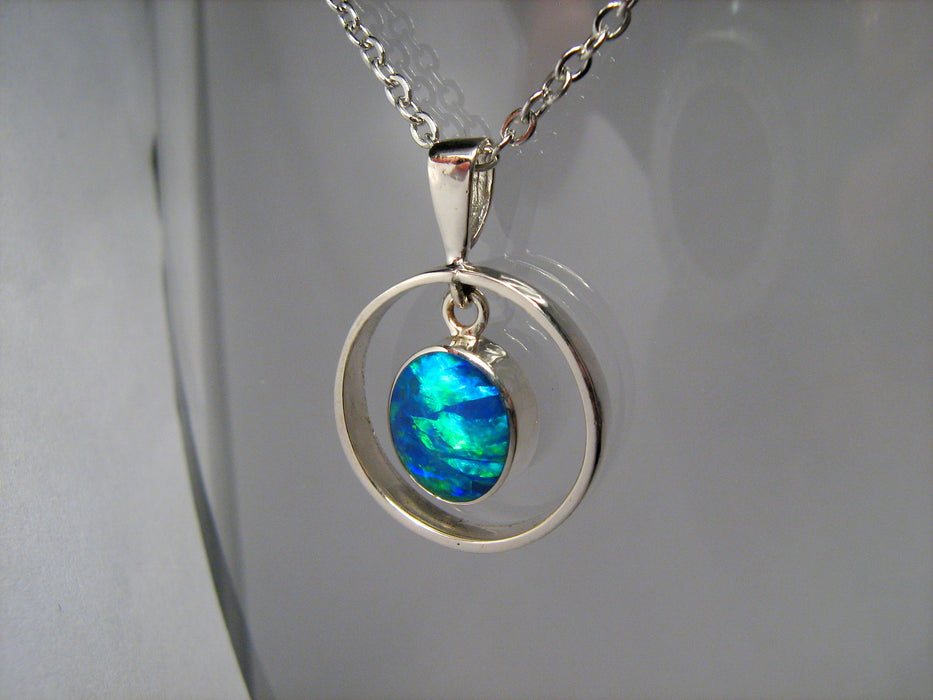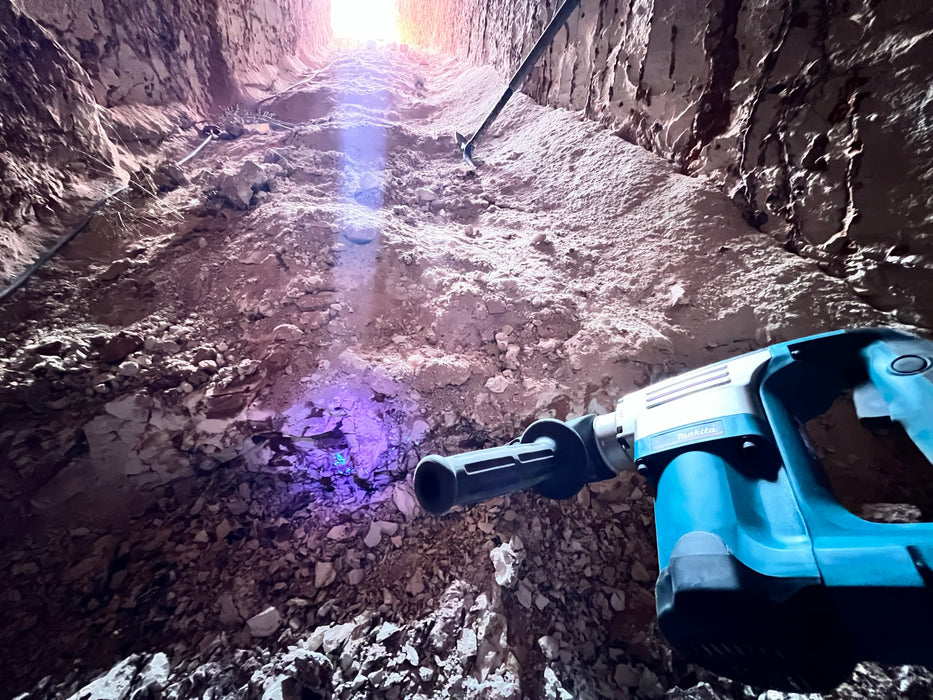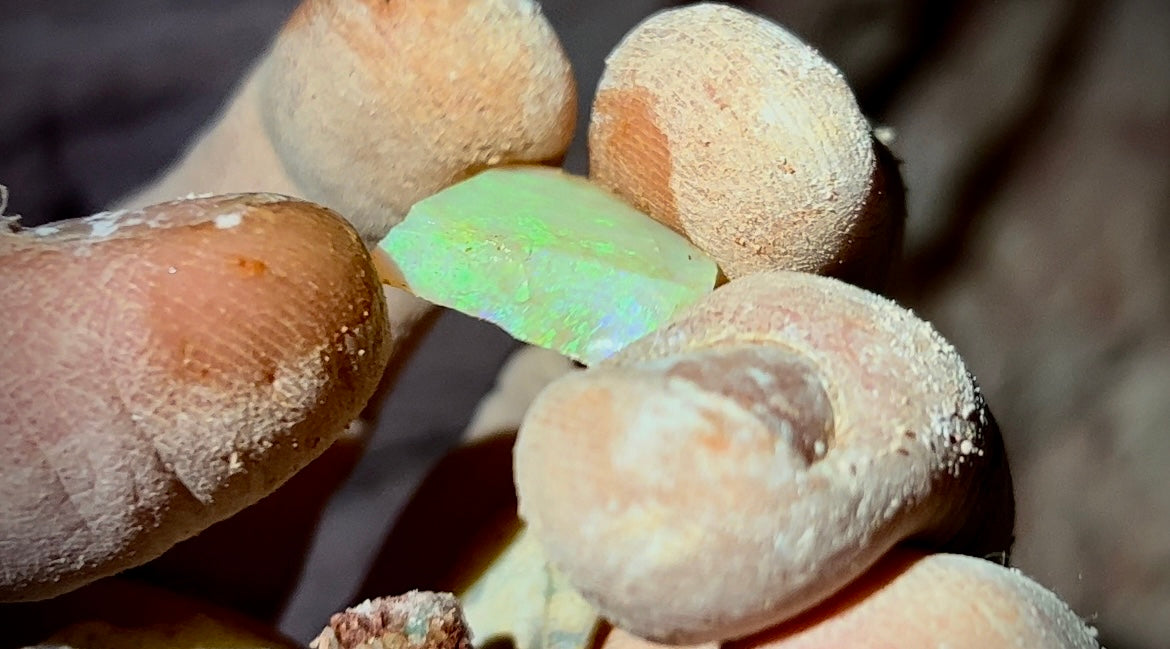 This genuine, natural Australian opal we mined on the Olympic opal field of Coober Pedy Australia has been inlaid in solid 925 sterling silver with a Queensland opal boulder ironstone backing (inlaid doublet) and the earring studs made with solid opal and 925 silver here at World Class Opal Australia.
This rare yet classically styled set displays truly popping green / blue high quality Olympic fire typical of this highly sought after field.
This quality opal would retail for around $400 per carat making a natural gem pendant and earring set like this hard to find for less than around $920.00


After 30 years in the opal business, we firmly believe opal can be the most beautiful gem on Earth, and we love the colourful characters and lifestyle of the outback opal fields. Here at World Class Opal we are privileged to do our best to acquaint the world with the colour, light and beauty that quality Australian opal jewellery has to offer.


See us outback opal hunting the very pocket these stones were cut from at around 12.40
: https://youtu.be/7Mlzbg_OdX0



Item Specifics:

VIDEO: https://youtu.be/u0_sLILYAiw

WEIGHT: 12.45 carats (whole pendant and both earrings ) (around 1.3 carat total opal weight)

DIMENSIONS: Approximately 22 mm long by 16 mm wide by around 3 mm thick. (whole pendant including bail)
Opal in bezel is aprox 9 mm by 8 mm with both studs 7 mm round in diameter.

BRIGHTNESS: A brilliant 4.5 out of 5 all over.

INCLUSIONS: Flawless.

Comes with pictured gift / display chain (stainless steel).

We do not sell opal simulants of ANY sort. All of our opal is 100% guaranteed genuine Australian mined gemstone.

World Class Opal maintains a 30 day 100% satisfaction guarantee return policy on all items.

Love your natural, Australian opal pendant, ring or earring jewelry or your money back!