Genuine Australian Opal Doublet Pendant Leather Boho Jewelry 12.8ct H44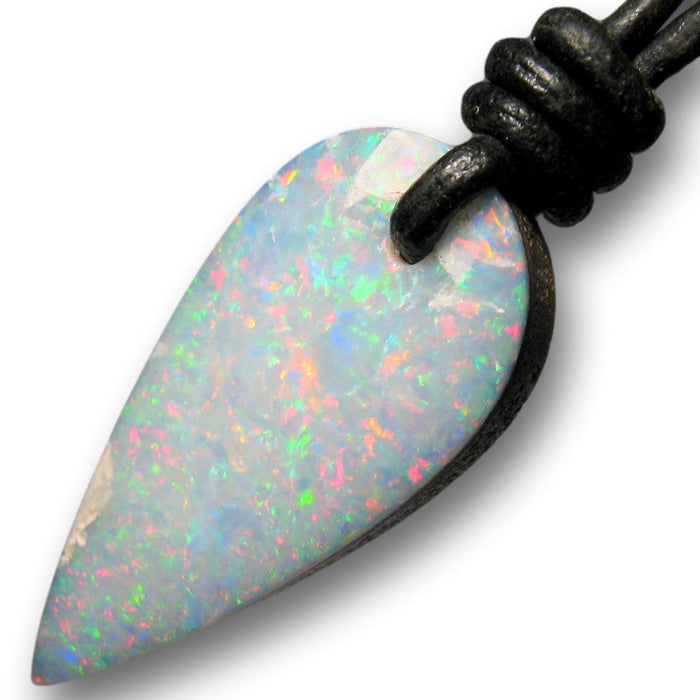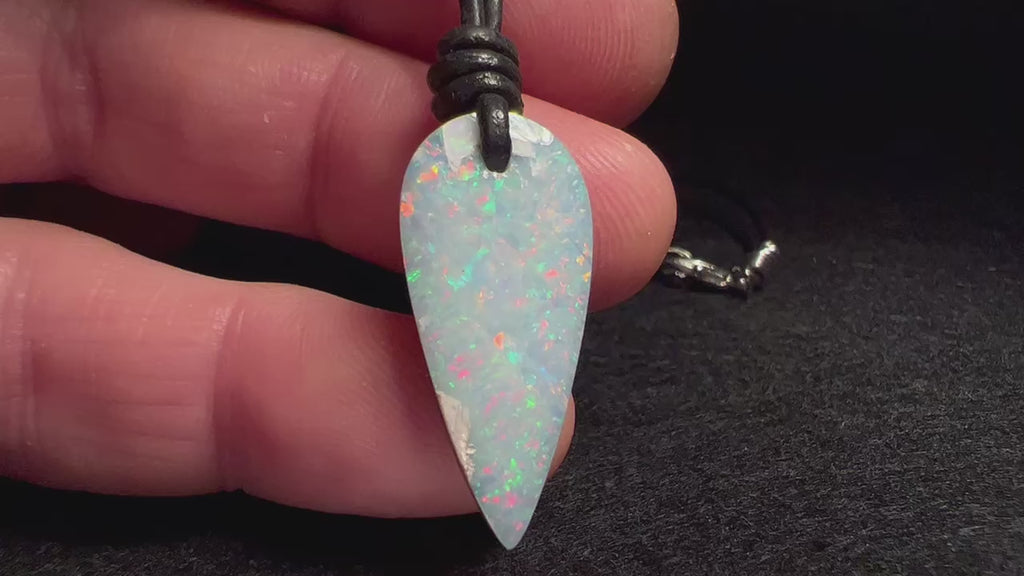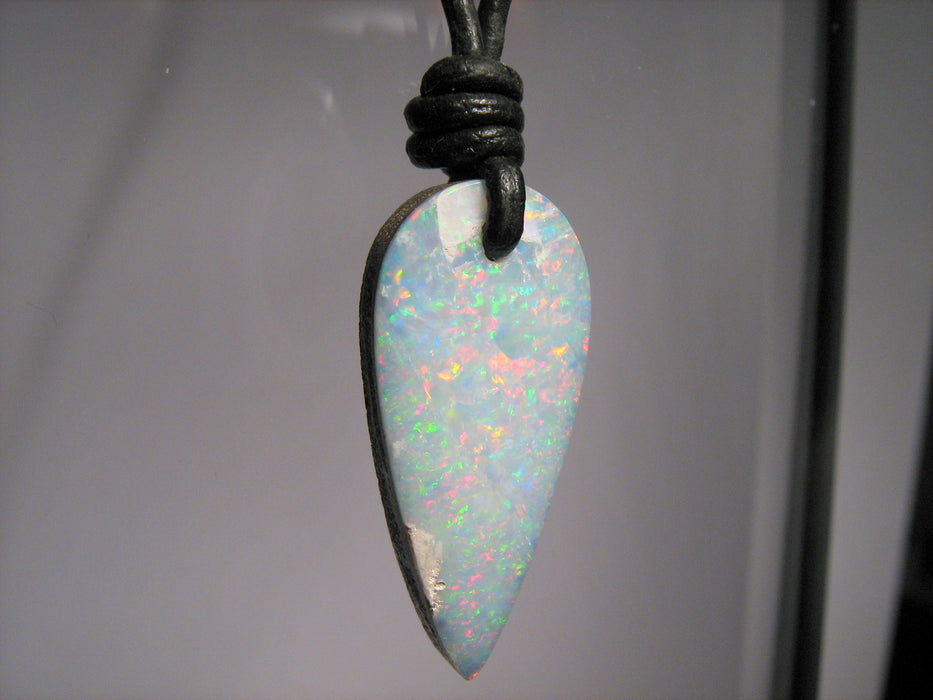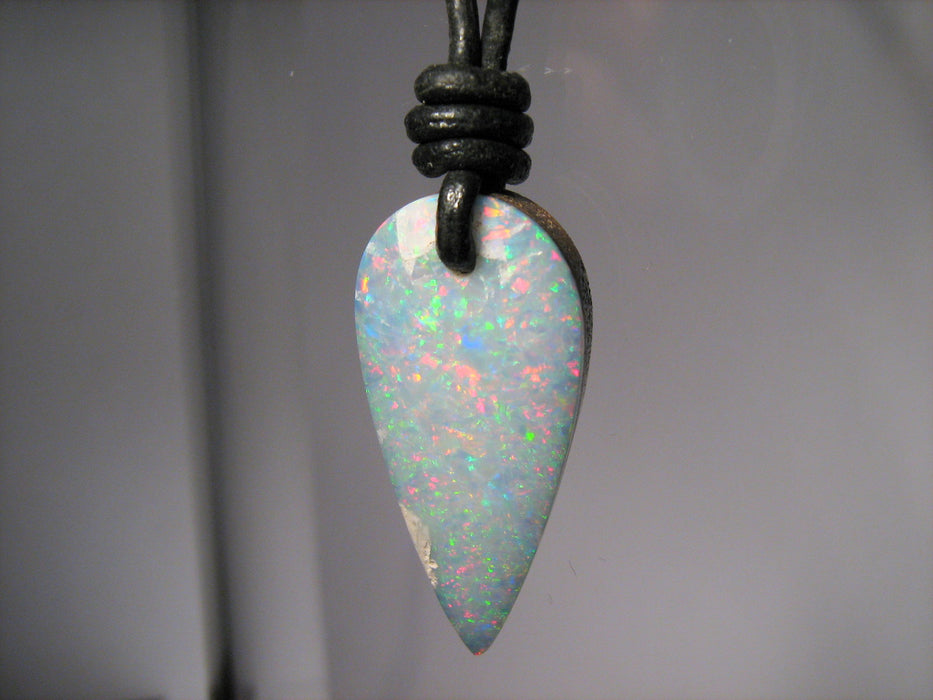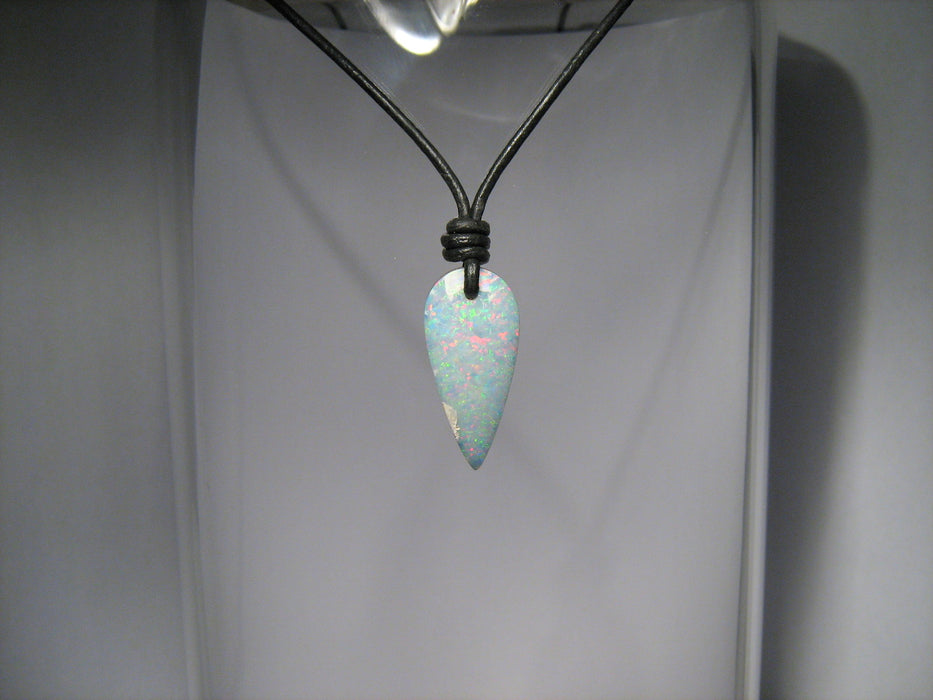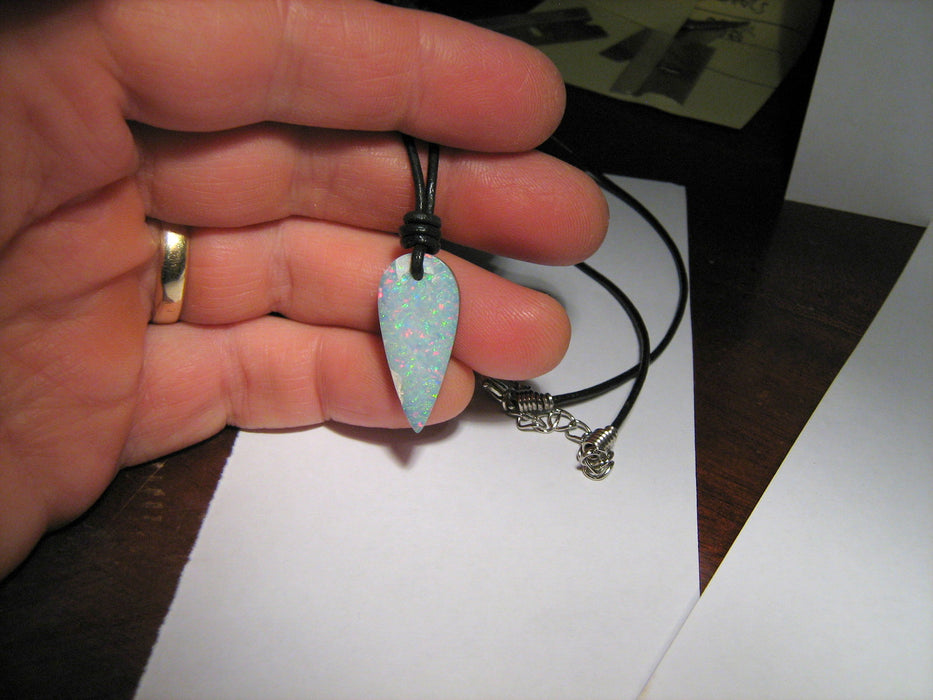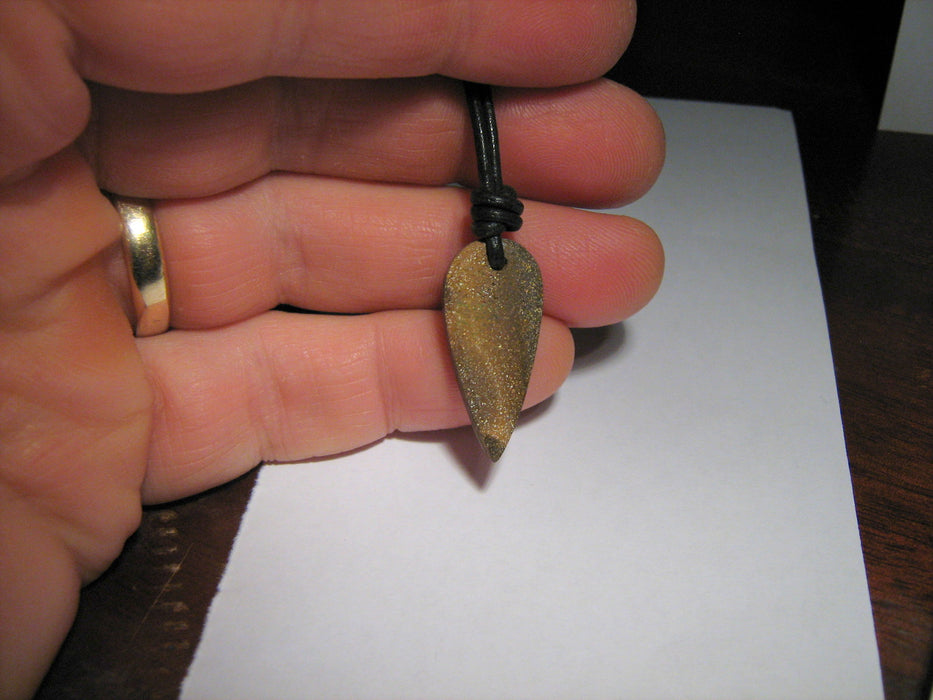 This genuine, natural Australian opal pendant has been created with a Coober Pedy (East Pacific field) doublet and black leather neckband create a unique boho style pendant. Mined, cut and created by World Class Opal Australia.
This opal pendant would retail for around $450.00 (about 3 carats opal weight).


After 30 years in the opal business, we firmly believe opal can be the most beautiful gem on Earth, and we love the colourful characters and lifestyle of the outback opal fields. Here at World Class Opal we are privileged to do our best to acquaint the world with the colour, light and beauty that quality Australian opal jewellery has to offer.

Please follow this link to see us outback opal hunting this actual opal! (around 4:00 minutes in):
https://youtu.be/tYFeFra23YU


Item Specifics:

VIDEO: https://youtu.be/uF61oc85JCA

WEIGHT: 12.8 carats (whole pendant).

DIMENSIONS: Approx. 27 by 12 by 5 mm.

BRIGHTNESS: Beautiful, classic icy white based pink green pinfire 3.5 out of 5 all over.

INCLUSIONS: VS (very slight).


Comes with pictured 16 inch leather neckband and clasp.


We do not sell opal simulants of ANY sort. All of our opal is 100% guaranteed genuine Australian mined gemstone.

World Class Opal maintains a 30 day 100% satisfaction guarantee return policy on all items.

Love your natural, Australian opal pendant, ring or earring jewelry or your money back!