Genuine Australian Opal Pendant 12.9ct 14k White Gold & Diamond Inlay Gem I93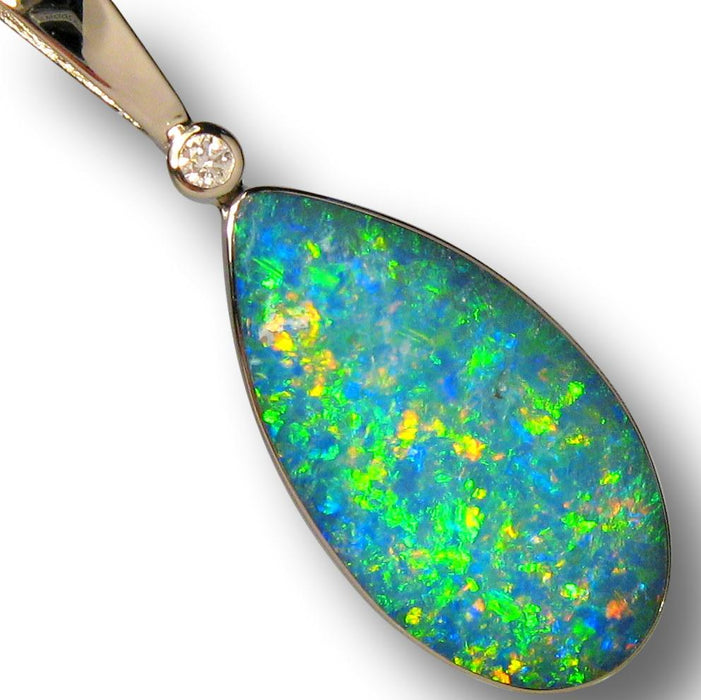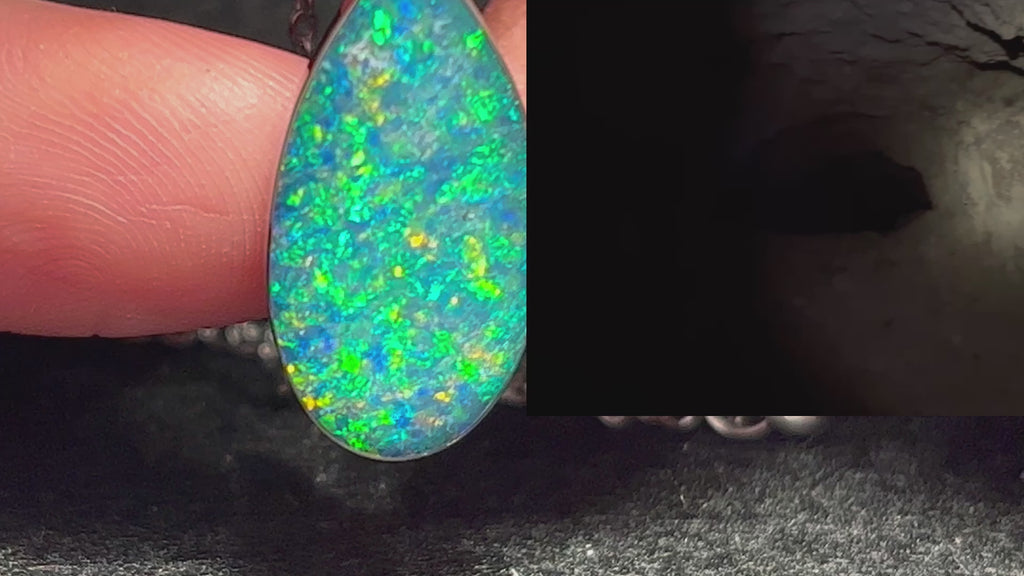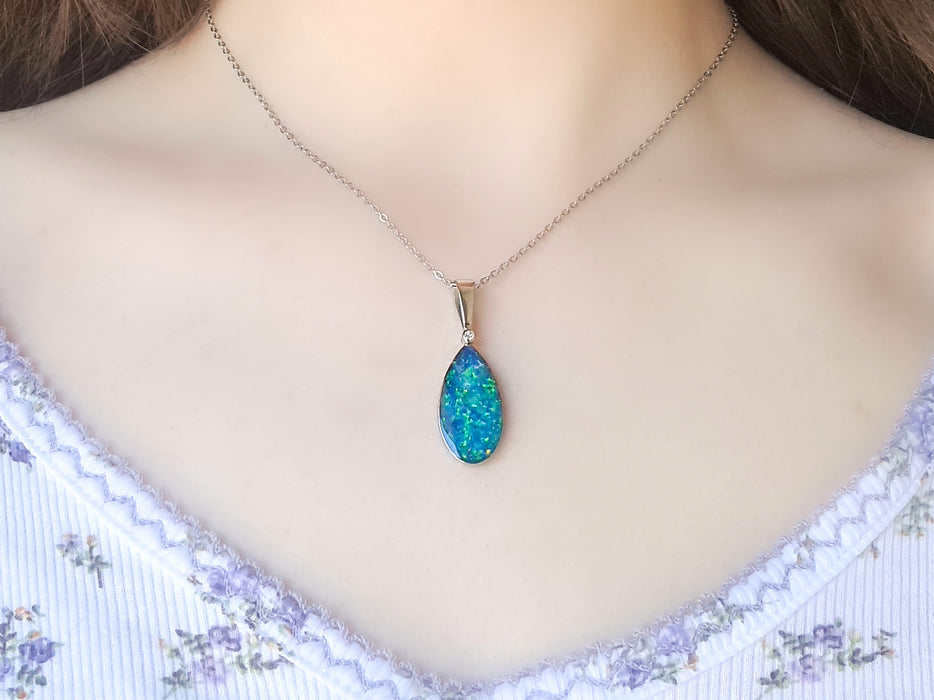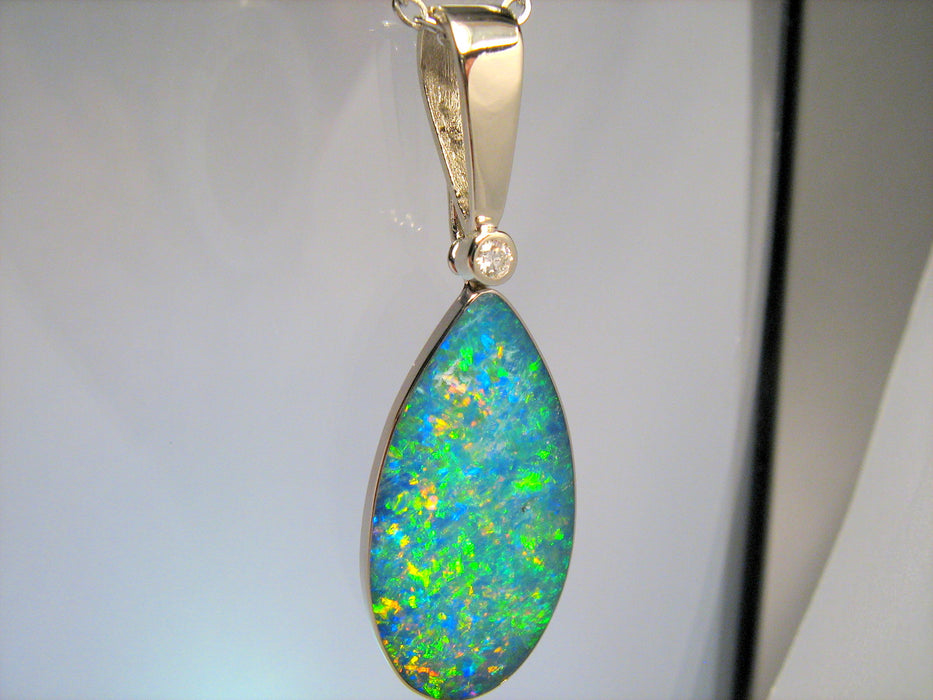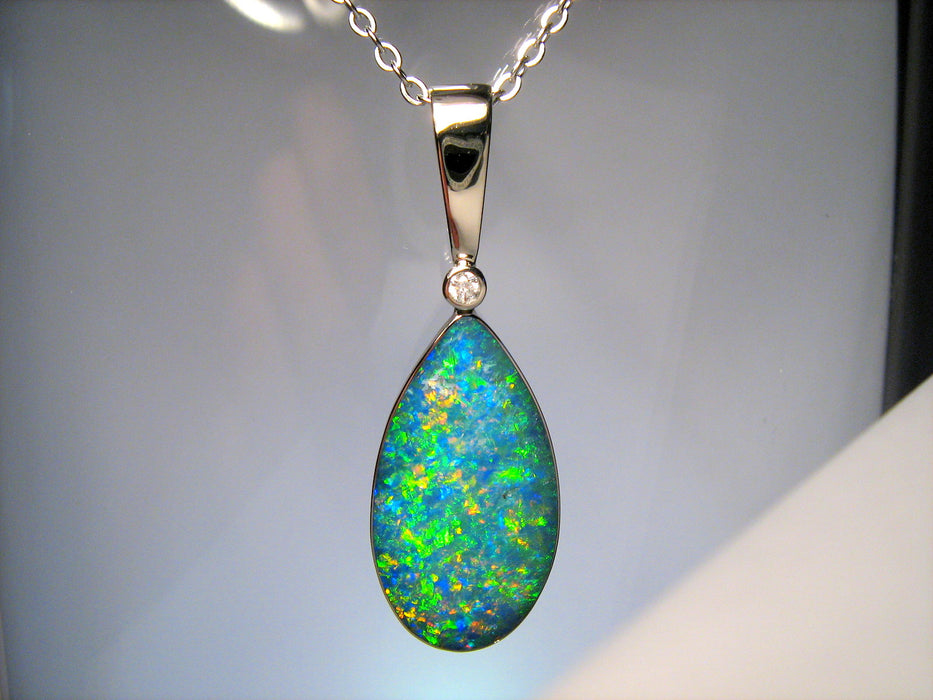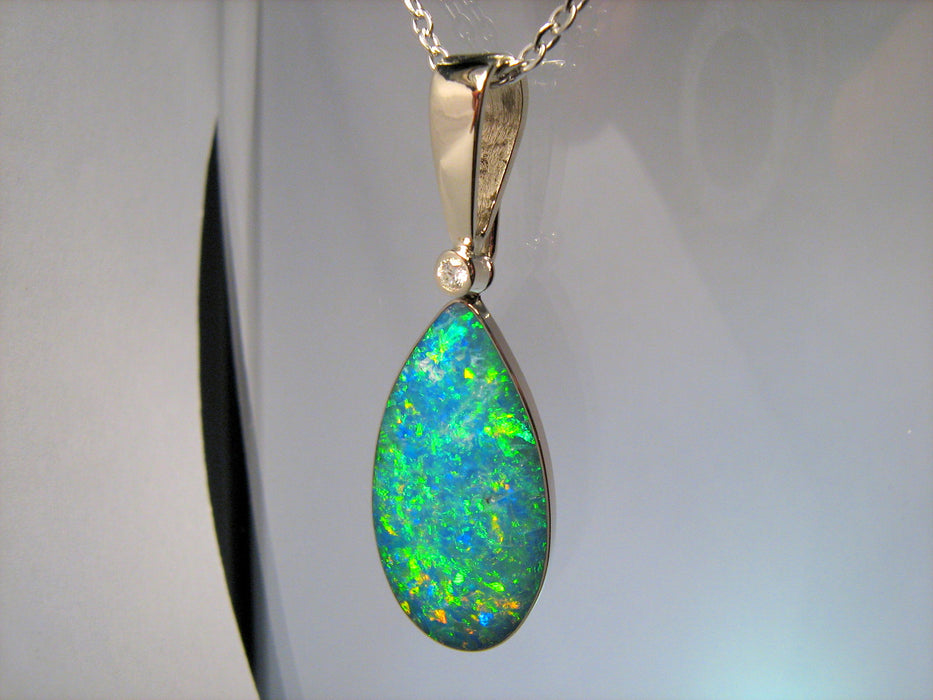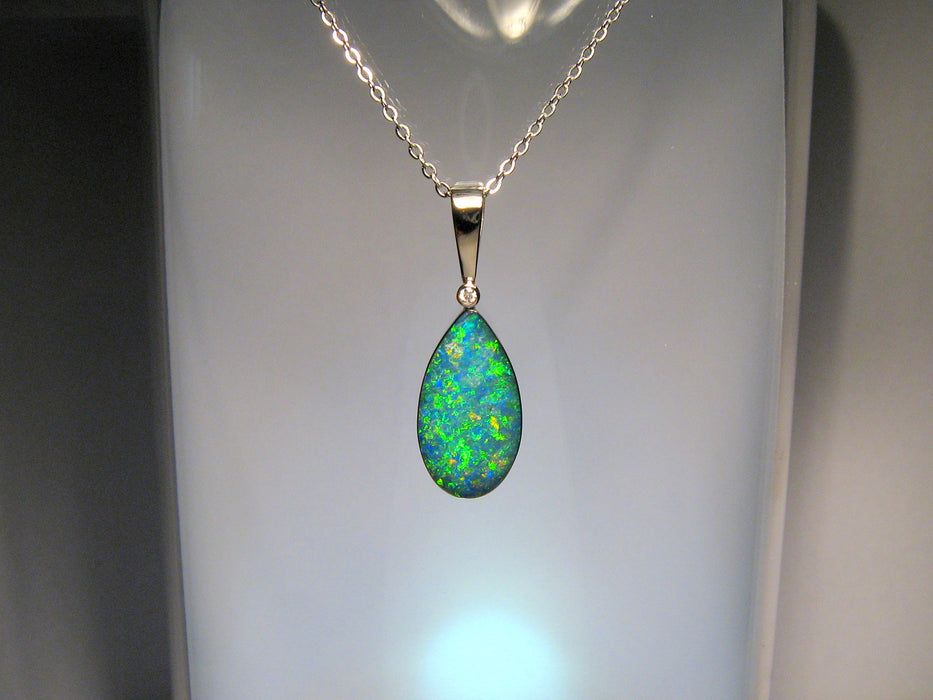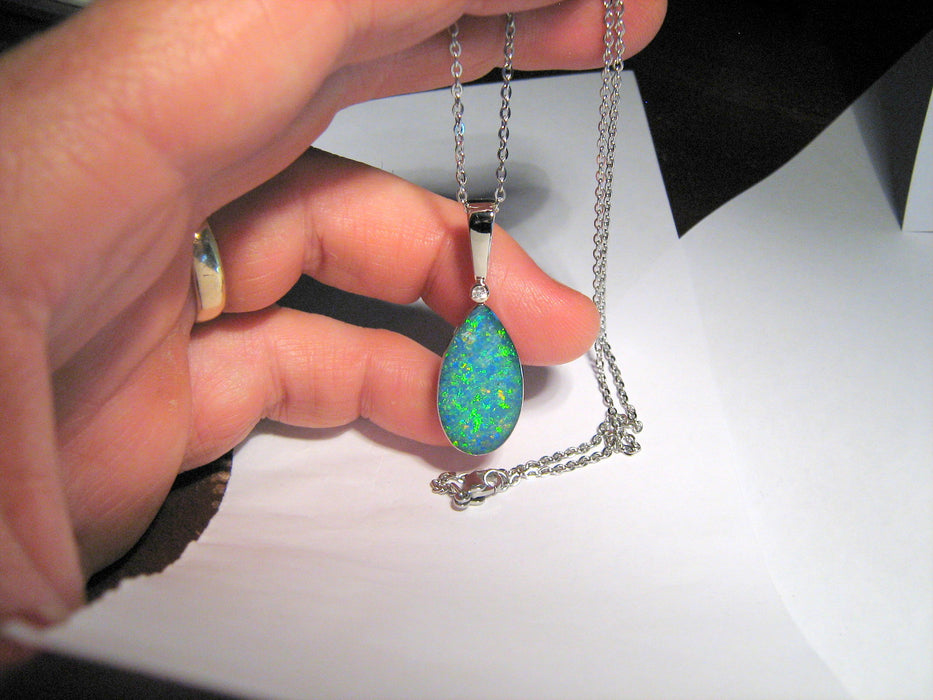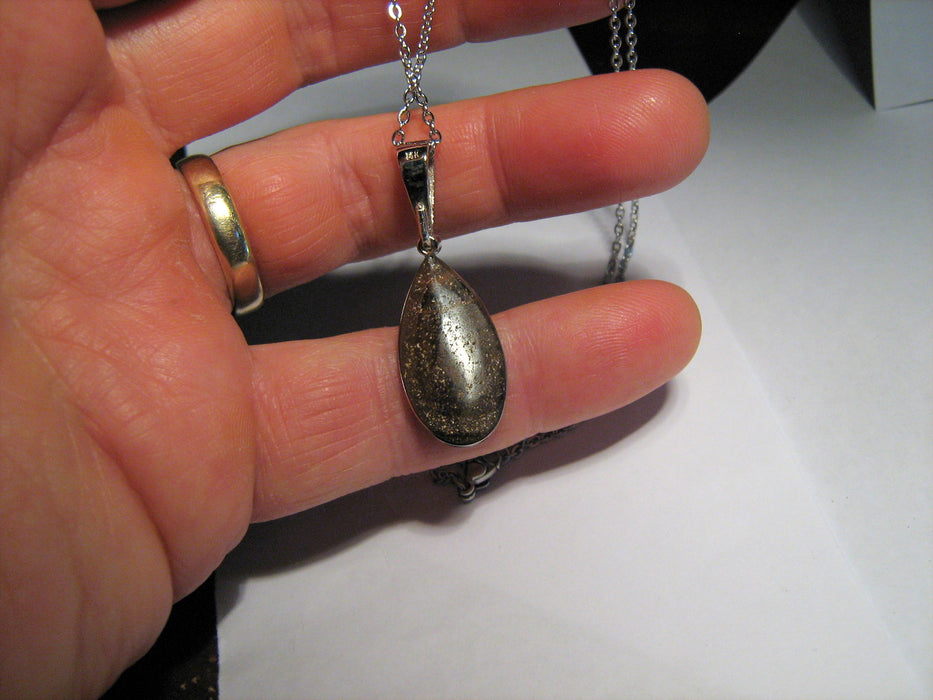 This genuine Australian opal pendant has been created with a stunning Coober Pedy (Olympic field) opal on a Queensland opal boulder backing (inlaid doublet) in a solid 14 karat white gold setting with a natural 3 point diamond here at World Class Opal Australia.
Galaxial green sparkles characterise this beauty while exploding with cosmic gold orange blue fireworks on a few prominent angles.
This quality opal is valued at $400 per carat (around 4.5 carats gem opal weight). RRP: $2'050.00


After 30 years in the opal business, we firmly believe opal can be the most beautiful gem on Earth, and we love the colourful characters and lifestyle of the outback opal fields. Here at World Class Opal we are privileged to do our best to acquaint the world with the colour, light and beauty that quality Australian opal jewellery has to offer.

Join us finding the actual pocket this piece was cut from at 12:40..

: https://youtu.be/7Mlzbg_OdX0

Item specifics:

VIDEO: https://youtu.be/DJ9cwqufHO8

WEIGHT: 12.9 carats (whole pendant)

DIMENSIONS: Approx. 38 mm by 13 mm by 4 mm (whole pendant including bail).

BRIGHTNESS: A sparkling 4 out of 5 all over.

INCLUSIONS: VS (very slight). (dissolved selenite formation scars, see video)

One, 3 pt chenier set genuine GH/SI grade diamond.

Comes with pictured gift/display chain (not gold)

We do not sell opal simulants of ANY sort. All of our opal is 100% guaranteed Australian mined gemstone.
World Class Opal maintains a 30 day 100% satisfaction guarantee return policy on all items.
Love your natural, Australian opal pendant, ring or earring jewelry or your money back!