Rare Opal Shell Gem Australian Collectors Specimen 165ct K02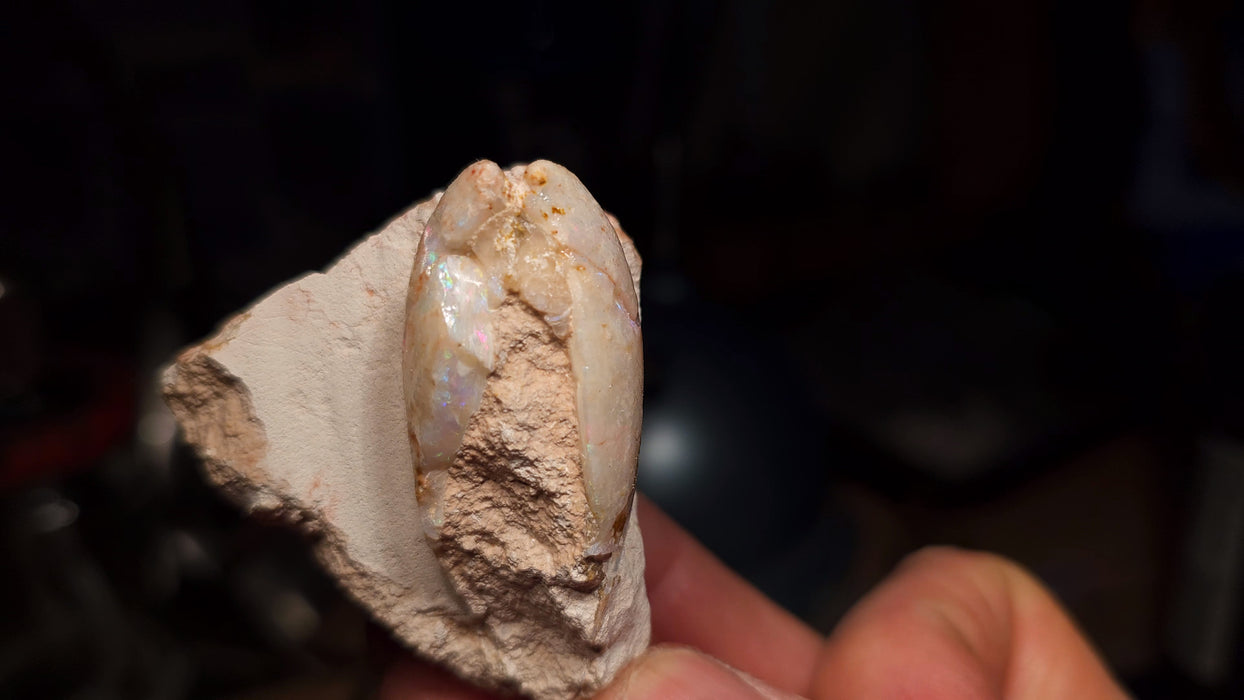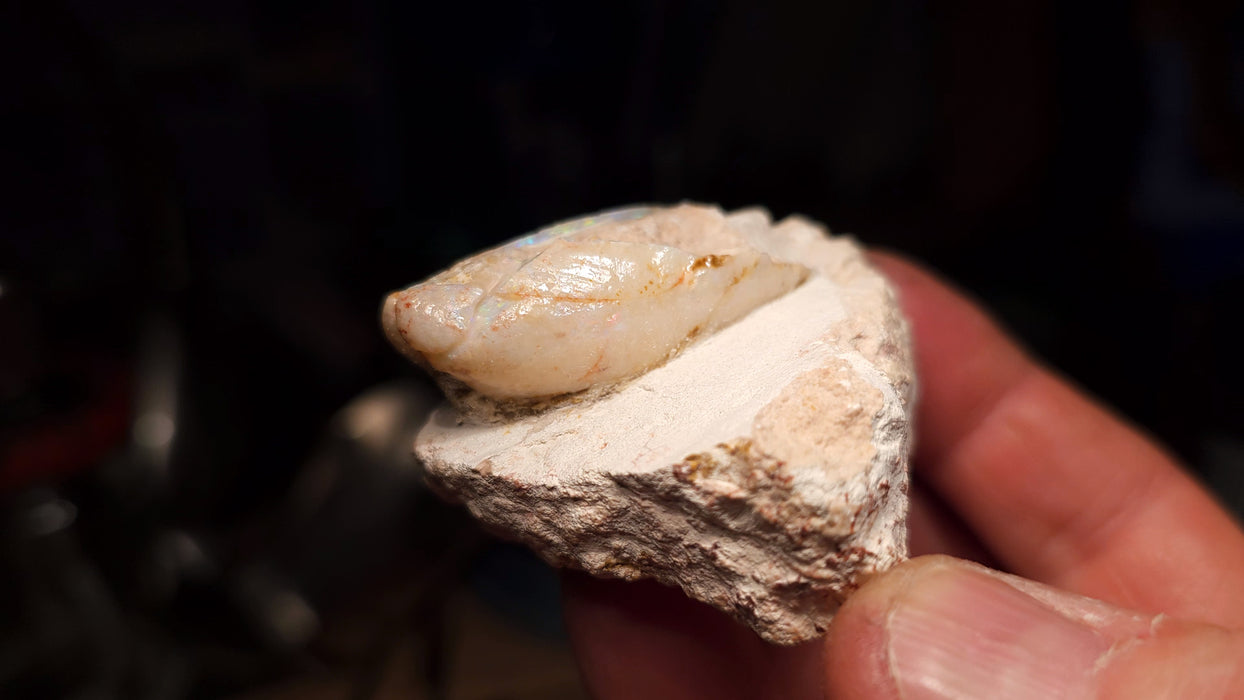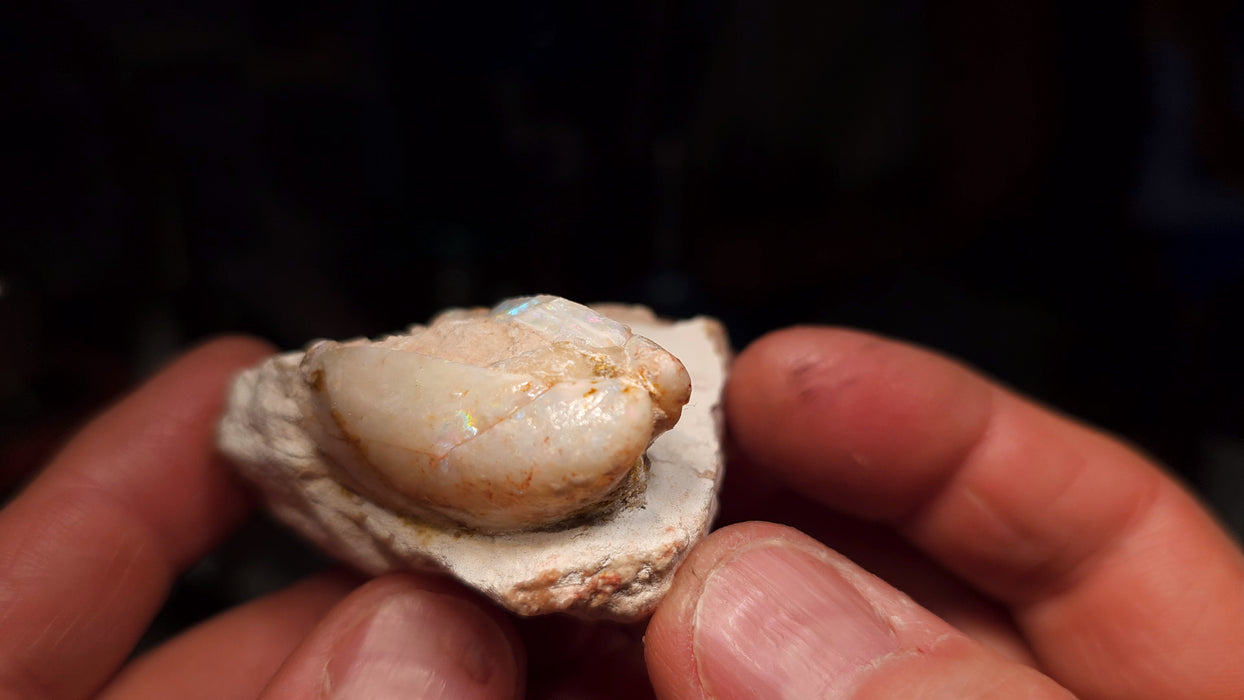 This opalised Cretaceous bivalve shell fossil in its native host shale was mined by us many years ago on the Old Zorba opal field of Coober Pedy Australia.

After 30 years in the opal business, we firmly believe opal can be the most beautiful gem on Earth, and we love the colourful characters and lifestyle of the outback opal fields. Here at World Class Opal we are privileged to do our best to acquaint the world with the colour, light and beauty that quality Australian opal has to offer.

Video of us outback opal hunting! https://youtu.be/JzBoy-vjmgw?si=ydonCJi2asWCu7MJ


Item Specifics:

WEIGHT: 165 carats, or 33 grams.

DIMENSIONS: Approx: 41 mm by 51 mm by 28 mm.

We have pared back the host rock to fully expose the gem white opal mussel shell and have laquered it to enhance the colour, it is otherwise untouched and not cut or polished in any way.

We do not sell opal simulants of ANY sort. All of our opal is 100% guaranteed natural Australian opal.

The color variations in some photos are due to different light angles and distances. All of our auctions are photographed with macro settings under a halogen lamp.
Please check the dimensions carefully as the opal will not be as big in your hand as it looks on your monitor! Please check the description carefully before bidding and view your purchased rough opal wet in sunlight or in a dark room with a direct light source ie: desk lamp, down light etc. (As photographed and practiced throughout the opal industry).